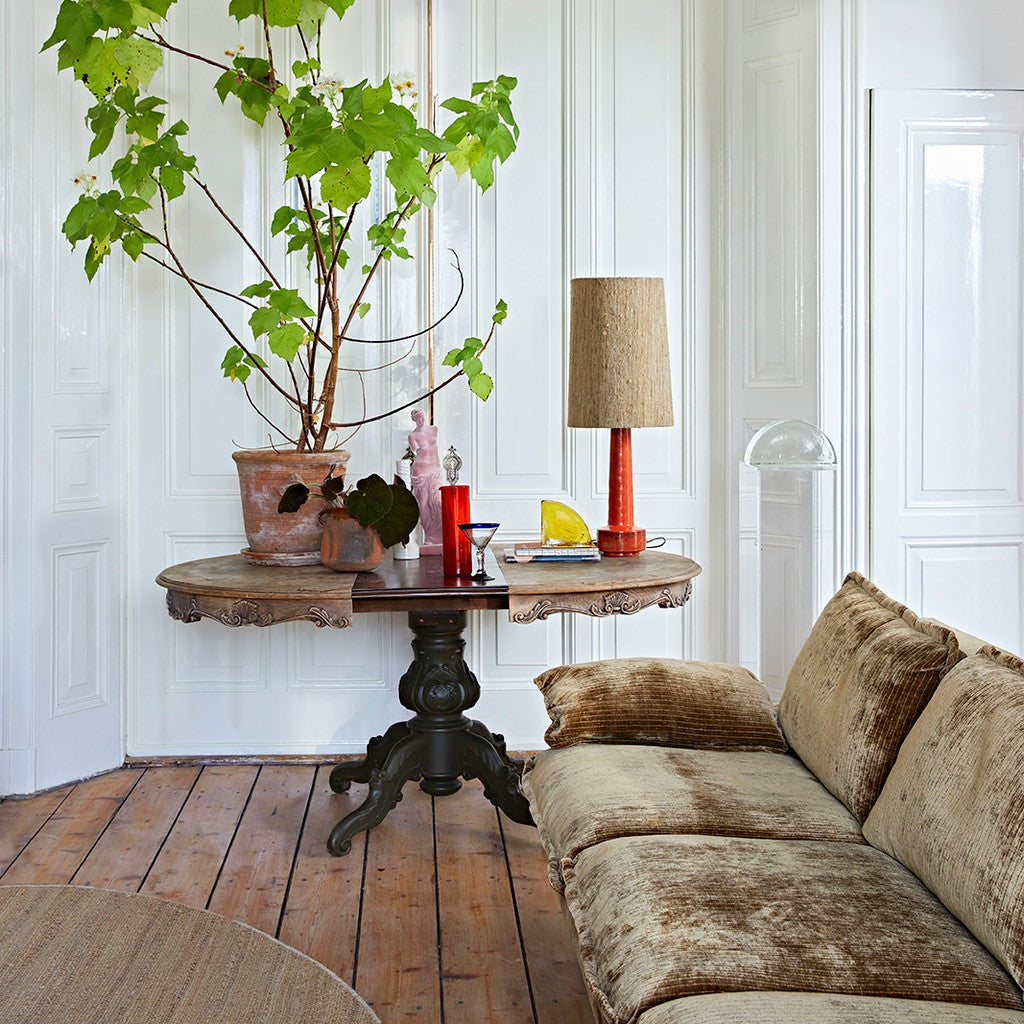 The coziness of corduroy
Corduroy is cool again.
The cool kid in town under fabrics has been popping up in HKliving collections here and there. Mostly because of the love for 70s design & aesthetics but also because it adds extra texture and durability to sofas and couches. Stains are pretty easy to clean with a paste of baking soda and water and if the stain is greasy you can add a few drops of dish soap to the mix. 
The gold aged velvet corduroy sofa is a gem and highly sought after. The texture and color are unique and bring a retro twist to a modern interior. You can style it with vintage finds or go all modern with minimalistic art or accessories.    
You can make it work in your home with many different styles of accessories; the aged gold color gives it a timeless look and its an all time basic piece to enjoy for many years to come.