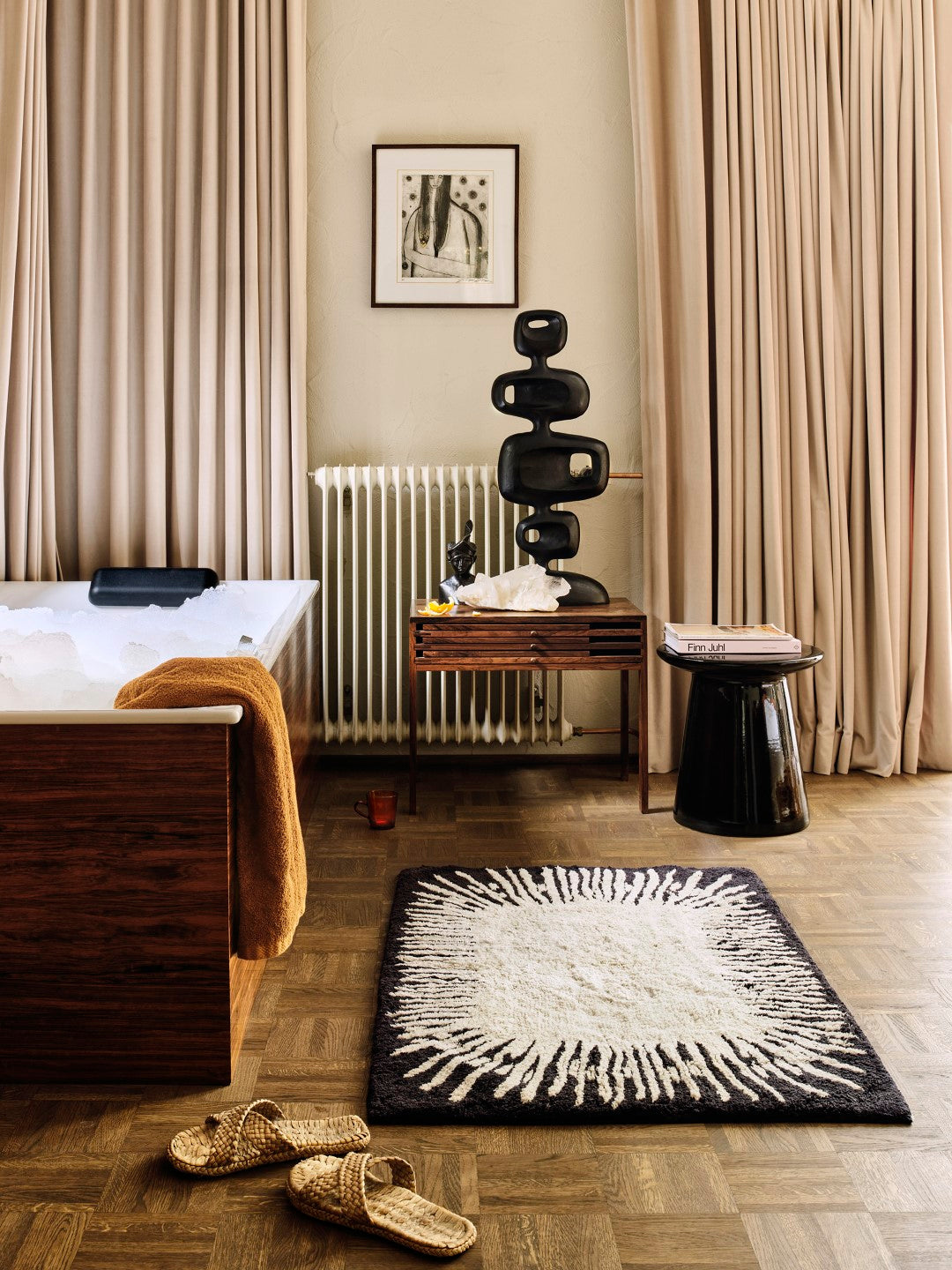 ADDITIONS 2023
Additions 2023 are here to remind us that you can  make statements with muted colors, interact with natural materials and go 'funky' with energizing prints.
Where we had a blast with color last summer, this collection shifts the focus to form and design. It complements nicely and blends effortlessly into the interior of today, but brings depth regardless.
In this collection you will find many naturals thanks to the pure materials we like to design with; think wool, teak wood and jute. However, ceramics, velvet fabrics and glassware also gained a spot.
Because we love layering an interior, unexpected shapes and colors stand out even more alongside a muted counterpart, bringing together all the finishing touches that gives your interior character.
While designing this collection, we were looking for an edge, call it rebellious.
The extremely high-pile rugs, raw chrome materials and at times crazy designs are our answer to that. Besides the fun retro vibes brought by the 70s, this season we fell in love with the rock and roll period of the 80s. It's exactly what we were looking for - the nonchalance, quirkiness and a bit of funk.


Explore the entire Additions 2023 and uncover a deeper layer. You will discover how an interior can be adaptable and evolve with you over the years.