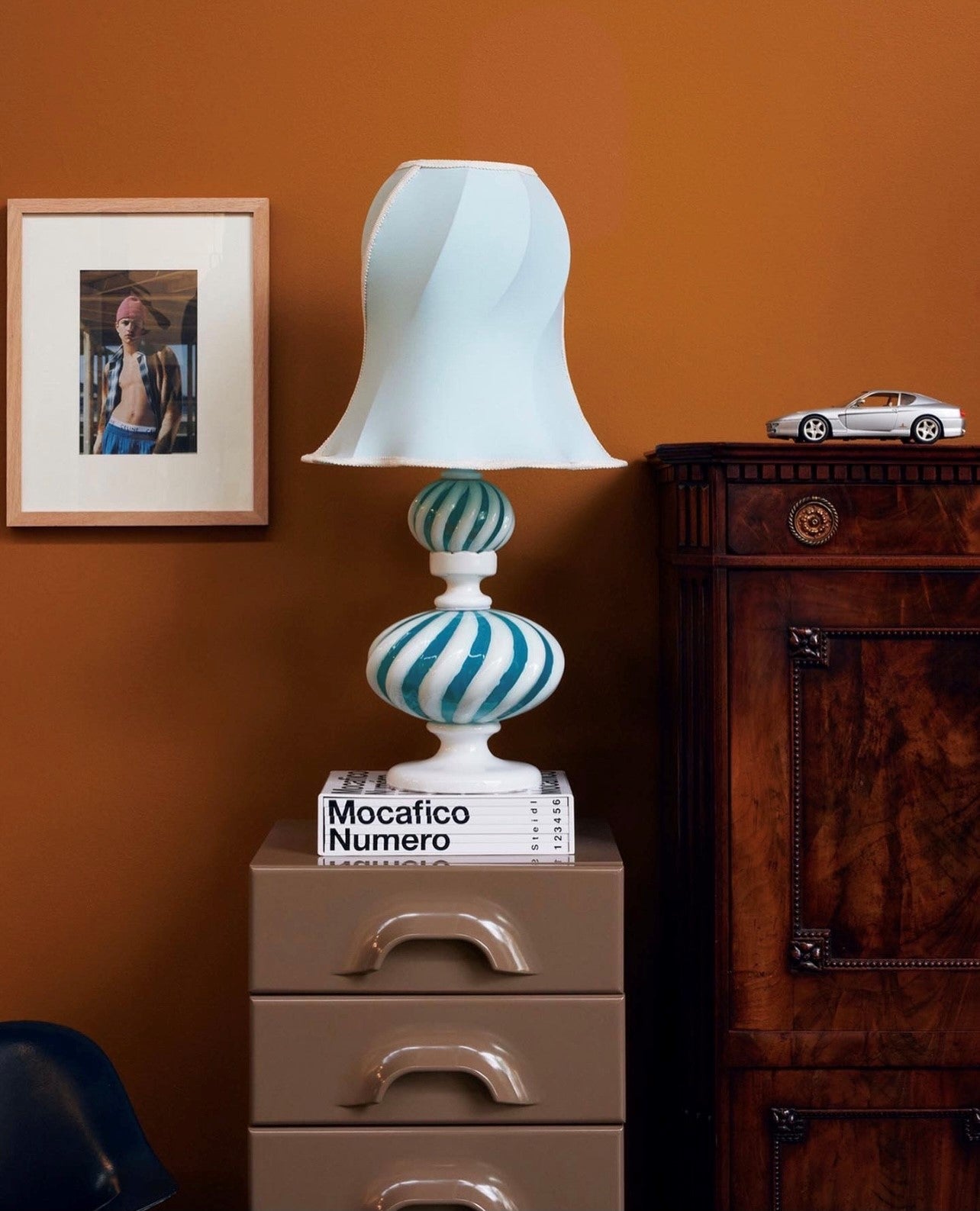 Marie Olsson Nylander for HKliving Collection
Swedish style icon, stylist and interior guru, Marie Olsson Nylander renovated an Italian Palazzo in Sicily but kept the interior original. This palazzo, where she resides with her family is the backdrop for this unique collection.
The European style and rich history are the inspiration for this very limited edition collection of new designs with antique looks! Choose from a sofa for your living room that fits the whole family and throw in an oversized patchwork blanket made from fabric patches inspired by old Italian cloths.
The table lamps from this collection are super retro looking but brand new and only available in a very limited edition.
The story behind this beautiful blue and white glass base, antique looking lamp is that Marie once bought a similar vintage lamp, from Italy 1950. She has been looking for a similar lamp, but could never find one, so this collaboration was her chance to design her own. It's a funny lamp, the shade is unusual. Lamps are always a chance to add something extra to your home. Why buy a boring one you've seen before?"
This whole collection plays with the rich history that old items have and the memories they made within families for centuries and when re-created can create a new family story for generations to come.
Marie shows us with her styling that your home can be different and stand out. Swedish and Sicilian influences are carefully mixed with vintage treasures and hand made contemporary designs. She eyes for items that have exciting patterns, unexpected combinations of materials and has an open mind about what makes a house a home.
HKliving is all about mixing icons and retro items with new innovative designs and this collection is the ultimate mix of old country history and fresh new contemporary designs, with the ultimate vintage look.