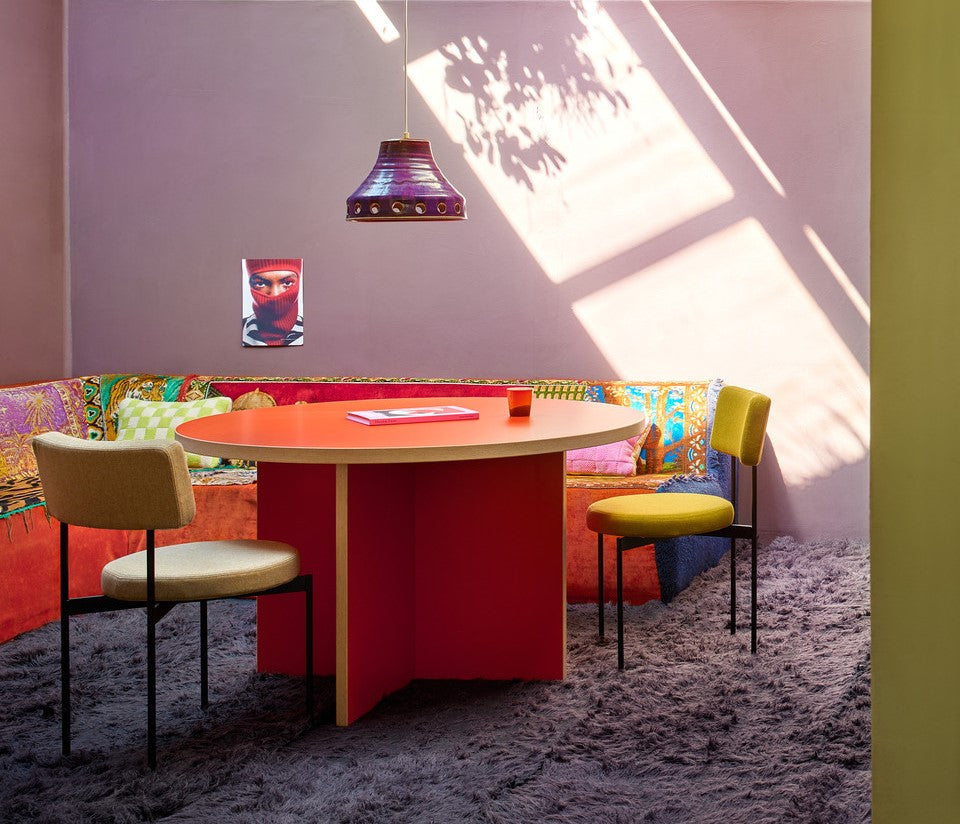 NEW 22/23 COLLECTION
The new 22/23 collection is an ode to design in general.
Artists, fashion designers and architects are a never ending source of inspiration for HKliving collections. We truly appreciate the time consuming process that takes place to create a new collection whether it is in design, fashion, art or architecture. Therefore, each product we create is tested upon functionality and the added value it will bring to your interior. With the new collection we bring well established products that have turned into evergreens in combination with new items that will look good in many style interiors so you can make your house a home that reflects who you are.

Be part of the design.
The new dining chairs are totally Dutch Design; made in the Netherlands and made to order. Choose from different color frames and fabrics and create your own chair that reflects your vibe. We distribute the chairs form Florida and due to the long lead times we take orders until October 1 2022 for delivery in February 2023. Contact us for more info and pricing.


Retro. But new.
The iconic retro ceramics collection is inspired by the era where everything was first invented, we not only find new shapes but also exciting material combinations that we still draw inspiration from nowadays. New items are added from September 2022 and will continue into 2023. If you want to be informed about new additions, subscribe to our newsletter, that way you will always have 1st Dibbs on new product arrivals.


New additions to the Chef Ceramics Collection.
Early 2023 we are getting new additions in from the popular Chef Ceramics Collection! Every plate and bowl will be extended to all 4 colors and new cups + saucers, coffee mugs and small bowls will be added. All made from hotel porcelain, so perfectly suitable for restaurant and commercial use as well.

Color explosions.
Green, pink, orange, yellow, blue and many other colors; next to our basics in neutral, we'll be adding more products with outspoken colors to make your room stand out even more and cater to a quick change of vibe by just adding some color in the form of pillows, a small side table or some flower vases.