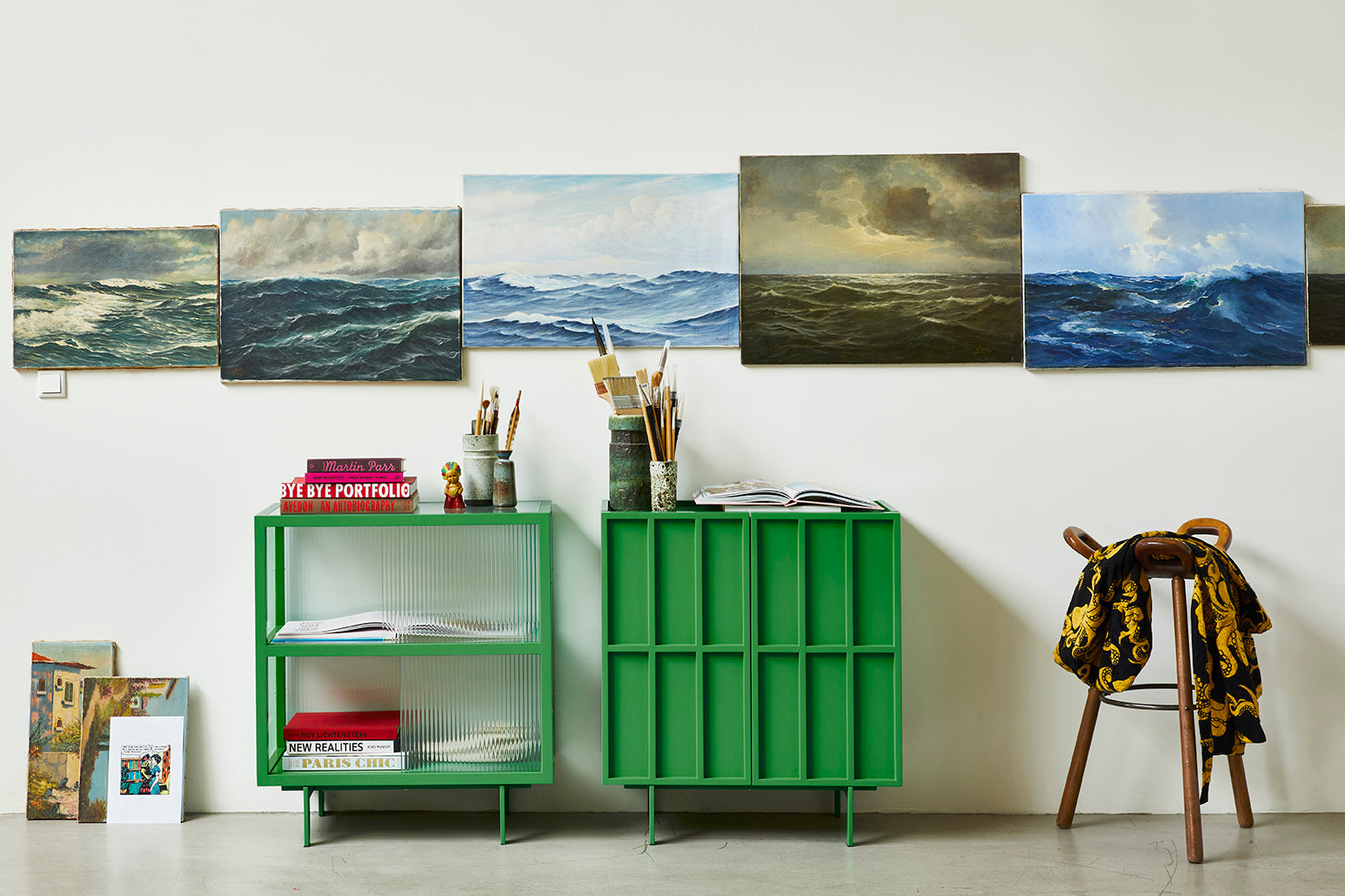 New 2022 Collection
Bring in the colors!
Inspired by the coziness from growing up in typical Dutch 70's and 80's interiors, the HKliving NEW 2022 collection combines bold colors like green orange, blue and pink with the soothing neutrals from the basic collection so you can redefine your home and make it a welcoming space where you can relax and invite friends and family to make new lasting memories.
Bring in a green, or yellow ochre velvet sofa to be the focal point in your living room and chose from new sideboards in bold colors to mix it with HK Objects and table lamps that bring a lighthearted feel to your room. Combine your new found treasures with family heirlooms and thrift store finds to create a truly one-of-a-kind space, where you are happy to spend time in.
Spring is also around the corner and what better time is there to have your first cup of coffee of the day on your porch. And with Summer looming, don't forget to think about outdoor furniture so you can have late outdoor dinners under the stars, illuminated by glass candle stick holders that sparkle in the moonlight. 
To emphasize on the lush green nature that blooms during Spring, we've created a new tableware series called The Emeralds and this is your to go source for glassware, dinnerware and everything green to bring the outdoors inside when you set the table to entertain in style with the typical HKliving touch 
New additions to the highly sought after retro inspired 70's ceramics are here! Bring happiness to your kitchen & table with new colors and textured cappuccino, tea and latte mugs as well as new color plates bowls and jars. Collect them all for an eclectic mix of funkiness' and mix and match it effortless with The Emeralds, Bold & Basic and Kyoto ceramics collections.