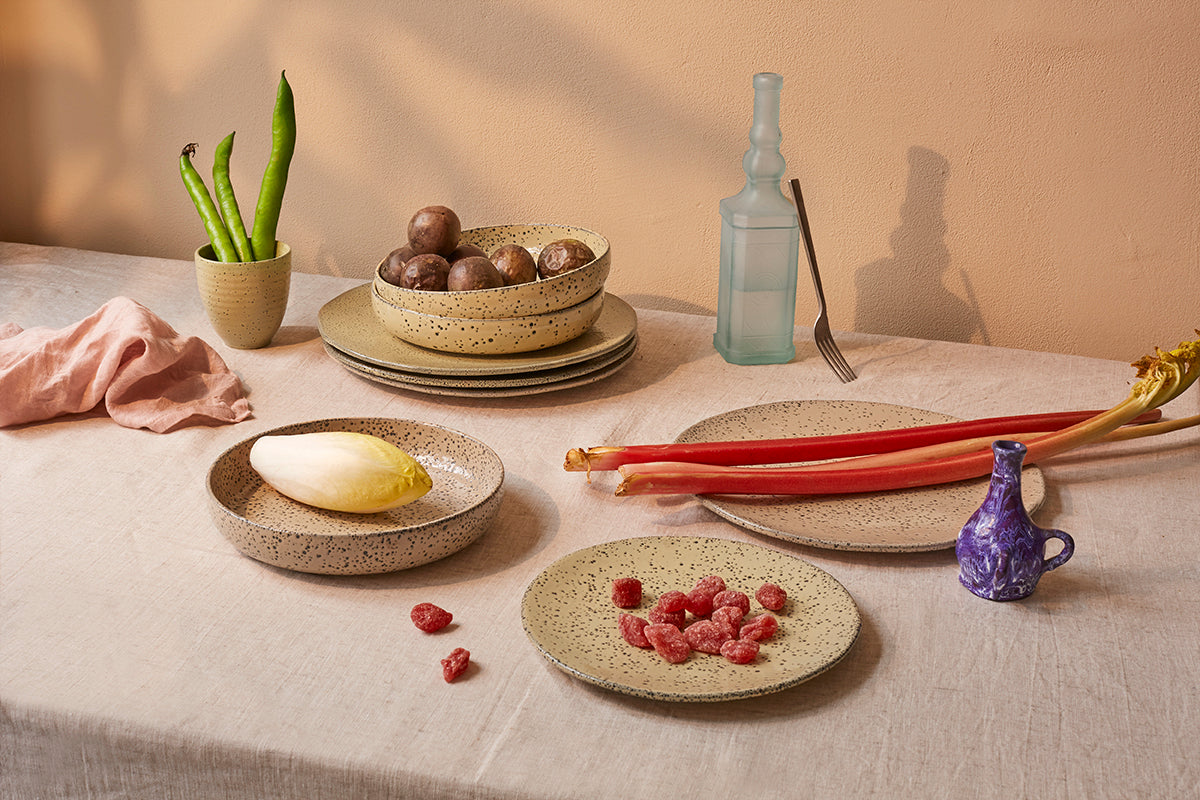 Introduction: Gradient Ceramics
This just in! We've added a new series to the ceramics family: Gradient Ceramics. 
A beautiful line of dinner, -side and deep plates, accomplished by a set of mugs in earthy colors. Organically shaped and hand finished so no two items are the same. You can mix and match all four colors or stay in the same color tone to set your table. Its totally up to you! Plates are sold in a set of two and mugs come in a set of four. All packed in a cool, natural box.