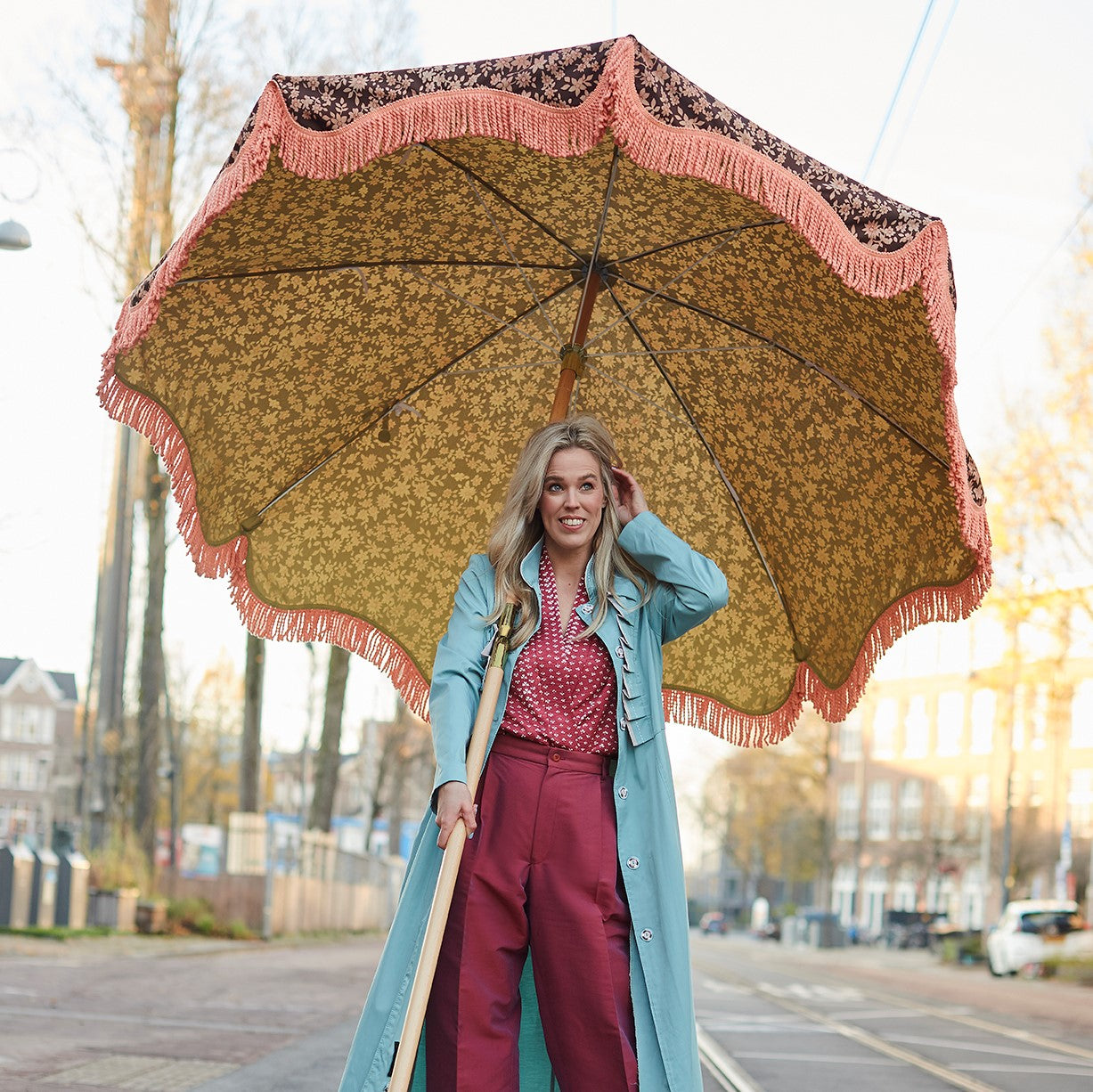 Chapter 3 - get ready for summer!
COLLECTION 20/21 - CHAPTER 3
Now is the perfect time to extend your living room to the outdoor area as a part of your interior. By doing so you obviously need one really important item: a good looking bench to sit on and soak in the sun on the most comfy cushions you can ever imagine. Our outdoor sofa collection in 3 beautiful colors will definitely change the look of your porch or outdoor patio! Or go modern with a retro twist by adding our outdoor egg chairs and hand braided bench with retro pillows for that summer vibe that last late into Fall. 
The the next introduction should be our collaboration and co-creation with DORIS vintage: DORIS for HKLIVING. It was love at first sight when we saw her style: vintage inspired items. As summer is around the corner, we decided to add a DORIS for HKLIVING vintage touched umbrella to our outdoor collection. We also upgraded our pillow collection by adding new vintage inspired cushions to the DORIS for HKLIVING collection. Oh, and these puffy friends do look amazingly good on our outdoor benches as well!
Since summer is also the best time to have outdoor breakfasts, lunches and dinners we have added new items to the ceramic collection so you can set your table with beautiful pastel colors to create a sunny vibe, even on cloudy days!