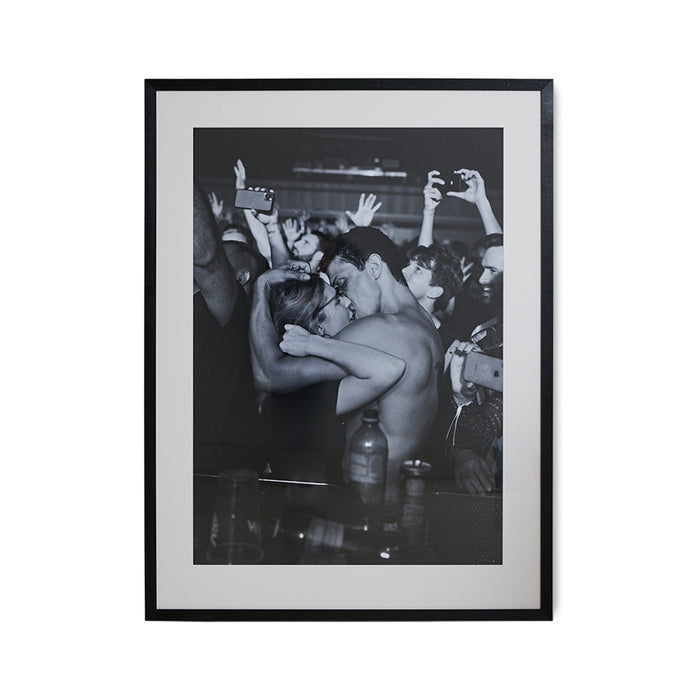 Photo Art Festival -Large by Tim Buiting
Sale
Sale
Original price
$1,295.00
-
Original price
$1,295.00
Tim Buiting for HKliving
Driven by a passion for anything aesthetic, raw and pure, Tim started his career shooting at dance clubs and at vibrant festivals. His wide range of work consists of portrait photography, travel and event stories both commercial and independent. All with his unique view to see beauty in the midst of chaos. Over time and through experience, Tim developed a recognizable, aesthetic and intimate photography style.
"Shot just before the plandemic broke out in 2019, it turned out to be the last Amsterdam Dance Event for the next few years. Earlier, this shot had not occurred to me at all, until I sat at home during the lockdown and rediscovered it. It suddenly stood out in particular. The photo contains laughter, chaos and the intimacy between two people - everything we all so longed for at the time." - Tim Buiting
· Dimensions: 41.5" x 1" x 57" 
· Material: Birch wood, hardboard, plexiglass, paper, aluminum
· framed in museum quality wooden frame
· limited edition, Including certificate of authenticity
PLEASE NOTE: this a pre-order; art work is not in stock - delivery will be from late May.