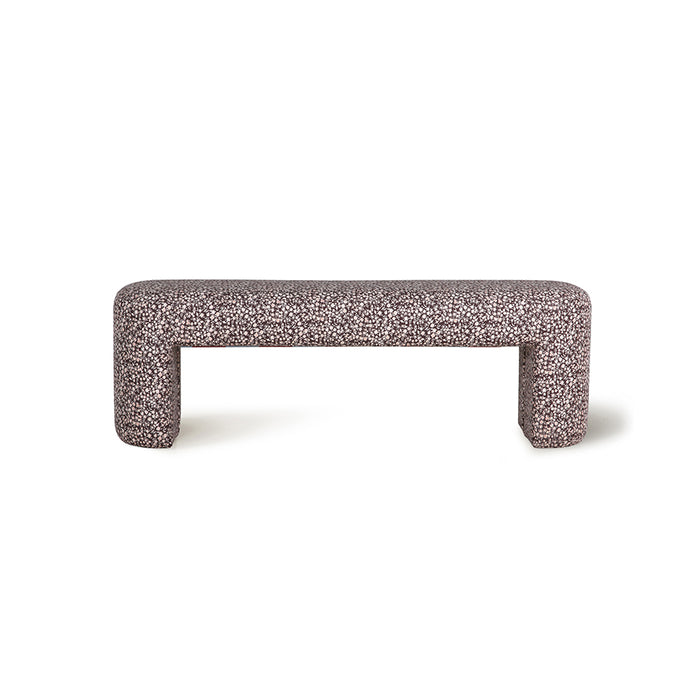 Doris for HKliving - upholstered bench floral print
Sale
Sale
Original price
$595.00
-
Original price
$595.00
VINTAGE LOOK
The bench from this collection is part of the collaboration between DORIS & HKliving. Kim Wijte is the curator behind DORIS Vintage, a treasure hunter and stylist who mainly gets her inspiration by finding vintage apparel with iconic fabric and patterns. 
For this collab we decided to take the popular vintage look to the next level and the outcome is something floral and chic with a boudoir-ish finishing touch. We are passionate about design, fashion, prints, vintage and craftsmanship and love to work with kindred spirits like Doris. This series emphasizes on both our visions and we couldn't have been happier with the outcome of this series of pillows with a vintage vibe.
This upholstered bench is perfect for an entryway, but it also makes a great end of bed bench. And you can use it as a coffee table or seating. The possibilities are endless.
Fun fact; the fabric of this bench is inspired by a dress with a similar print that Kim found years ago at a vintage market in Stockholm, Sweden. 
· Dimensions: 55" x 15.5" x 18"
· Material: polyester/plywood/foam
· Color: multi
· Remarks: max. weight capacity 260 lbs. 
Regulations: Fabric covering specifications: - Covering composition: 100% Polyester - Bonding: 1 side brush 100% Polyester - Material Weight: 507 g/m2 - Abrasion Resistance (EN ISO 12947-2:2016; Martindale Wear & Abrasion Tester; 12kPa Pressure.): Exceeds 40000 rubs - Lightfastness: (EN ISO B02): Class 4 Filling and body: - Body: Plywood, sponge, fabric, non-woven fabric, PVC - Seat filling: Plywood, sponge, fabric - Legs: Plywood, sponge, fabric, non-woven fabric, PVC foot pad The fabric of this upholstery item is not FR.